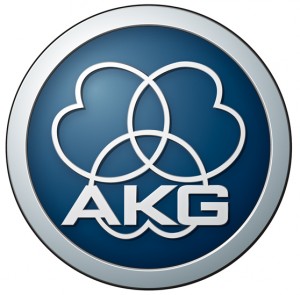 AKG also manufactures a range of high-specification headphones. The K50 model, introduced in 1959 were the world's first supra-aural and open-back headphones. The K1000 was the flagship model, but is no longer being produced. It was an open back dynamic headphone.
The current flagship models for the AKG headphone line-up are the K701/K702/Q701, which are nearly identical. The K702 features a removable cord and is black, the K701 is white. The Q701 also has a detachable cable and comes in three color variants: white, black, and a lime green. All three models are still in production. The K701s have been largely used by professional musicians and technicians in recording studios.
Many top recording studios use AKG K240 headphones as a solution for best general use for both monitor and playback. They received particular notoriety from their prominent display in Eddie Murphy's 1985 music video for "Party All the Time" (which features the K240 Monitor).
Another notable, yet short-lived model was the K280 Parabolic – a multi-driver headphone which focused compression waves to a central point in the earcup.
AKG K845 BT
The K845 BT offers AKGs reference sound quality in a sleek wireless package, providing instant connectivity via NFC to a wide range of Bluetooth enabled smartphones and other portable devices.The ear cups luxuriously cushioned to enable comfortable long-listening sessions and feature acoustic dampening which further extends bass response from the two 50mm (2 inch) drivers.
Controls are conveniently located on the ear cups, while a cable is also provided for wired connection to other devices that arent Bluetooth enabled.The AKG K845 BT headphones are powered by a Lithium battery which provides up to 8-hours wireless music enjoyment and is charged via a mini USB to USB charging cable so youll never be out of juice.
Specially-selected 50mm drivers and a closed-back design works together to deliver precision sound with superior acoustic dampening and enhanced bass response.
NFC connectivity allows you to get in touch with other Bluetooth-enabled devices including most smartphones in an instant.Ease of useControl buttons conveniently located on the ear-cup allow you to command your sound effortlessly.
The K845BTs super-soft, protein leather ear cushions allows for long-term listening without any fatigue or lack of listening pleasure.Foldable, Portable, SecureA 2D Axis folding mechanism allows the K845BTs to fit into a carrying case for those few occasions when youre not able to be listening but want to take
[amzn_product_inline asin='B00H00OG7G']
AKG K545
With 50mm drivers and a closed-back design, these AKG K545 K545BLK over-the-ear headphones deliver powerful audio with enhanced bass response and acoustic dampening. Two 3.9′ cables with in-line remotes and microphones enable flexible connectivity.
[amzn_product_inline asin='B00FYM92KI']
AKG K 701
There are houses, and then there are mansions; there are cars, and then there are Bentleys, There are headphones, and then there are AKG K 701s — get the idea?
AKG K 701s aren't for everybody, only people who demand the best performance from their phones and absolutely will not compromise on sound quality. If that's you, then prepare to be throughly satisfied. From the first time you feel their luxurious 3D-Form ear pads and self-adjusting cushioned leather headband, you'll be throughly impressed by the exquisite craftsmanship and appreciable build quality. And that's before you plug them in.
[amzn_product_inline asin='B000EBBJ6Y']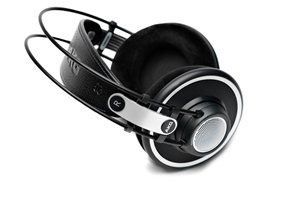 AKG K702
The K702's are reference, open, over-ear studio headphones for precision listening, mixing and mastering. They combine an extremely accurate response with agility and spaciousness. This is achieved by using revolutionary flat-wire voice coils and a patented Varimotion two-layer diaphragm. A totally open design and a high-performance cable complete these reference headphones.
The K702's comfortable, specially shaped 3D-foam ear pads and a padded genuine-leather headband ensure a perfect fit. They provide a professional mini XLR connector for quick replacement of the cable. The K702s are individually tested and serial-numbered.
[amzn_product_inline asin='B001RCD2DW']
AKG K550
The K 550s deliver excellent sound quality, with a 50mm driver, the largest AKG offers in its headphone line. Thanks to their closed-back design, true AKG sound can be enjoyed without disturbing others. The K 550s' large ear cups and newly designed headband offer an amazingly comfortable fit. 2D-axis folding mechanism for easy storage at home. A reference class headphone at an attractive price.
[amzn_product_inline asin='B005CNR7B0′]
AKG K551SLV
The newly designed AKG K551 headphones are optimized for a fully immersive listening experience and for comfort. Starting with a 2-inch (50-millimeter) driver on each ear, these reference-class headsets use Real Image Engineering to create a highly realistic sound environment with a true sense of dimensional space.
Lightweight, with a comfortable fit, AKG K551 headphones have incredible passive noise reduction and extremely low sound leakage levels that will keep you living blissfully inside your sound environment for hours on end.
[amzn_product_inline asin='B009KOTNA0′]
AKG K 601
"Precisely tailored response and cutting-edge design: a must for all audiophiles. These future-oriented, open-back dynamic headphones do not only offer good wearing comfort but also deliver an incredibly detailed, full, yet crisp sound.
This is the result of a new AKG Varimotion two-layer diaphragm that ensures optimum diaphragm motion for extremely accurate highfrequency response and a powerful low end. The overall sound is uncommonly natural and open. In short, the K 601 are premium reference headphones for anyone who appreciates true high-end equipment."
[amzn_product_inline asin='B000NDJRSU']
AKG Q 701
The AKG Q701 reference-class premium headphones represent a momentous partnership with AKG and one of the most accomplished musicians of the 20th century: Quincy Jones, an American icon whose productions include the best-selling album (Thriller) and single ("We Are the World") of all time.
Quincy has received an unprecedented 79 GRAMMY nominations and 27 GRAMMY awards, more than any other living artist. It stands to reason that the headphones he puts his name to must be nothing but the very best, and the Q701s are the most accurate and responsive headphones AKG has ever produced. Reference denotes a class of audio equipment that imparts little to no change to the input audio signal, producing a huge, airy, three-dimensional sound.
The over-ear headphones feature revolutionary flat-wire voice coils that create a spacious, dramatic soundstage with precise 360-degree imaging and outstanding transient response. Patented two-layer diaphragms similar to their professional studio counterparts offer sparkling high-frequency sound and accurate bass response. Additionally, a high-performance neodymium magnet system makes the headphones heat-resistant for minimal distortion at any listening level. The Q701s deliver pinpoint imaging with unmatched realism. Says Quincy, "This is the best quality sound I've heard in headphones, ever. And I'm proud my name is on them."
[amzn_product_inline asin='B004444OFK']
AKG K391 NC
AKG K391 NC in-ear headphones turn a noisy space into a private concert or screening. Compact and easy to travel with, these noise-cancelling, in-ear headphones will make anything from a crowded airplane to a subway seem downright peaceful while delivering powerful, detailed sound directly to your ears. We've included a premium carrying bag, and an in-line microphone allows you to answer calls.
[amzn_product_inline asin='B009KNO1IU']
AKG K840KL
K 840 KL headphones use advanced Kleer® wireless technology to stream lossless, CD-quality audio over the air from your iPod, iPhone or other portable music player.
Unlike wireless technologies that degrade the sound, the Kleer system delivers pure, uncompressed 16-bit stereo audio over a robust 2.4GHz radio link, so you'll hear much more of your music with much less interference.And with an operating range of more than 20m and battery life of up to two weeks in normal use, the K 840 KLs go farther and play longer than any of their wireless competitors.
[amzn_product_inline asin='B004KS7XCG']