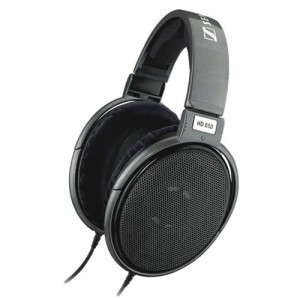 There's always been a decisive line drawn in the sand between professional and entry level gear. Case in point; the line between the most professional headphones and the ones you get prepackaged with your iPhone is sort of like a schism. You see, while sound quality is a subjective thing when you're choosing headphones, the standards of which are well known around the world. This is why there are massive jumps in price and quality. So much so that sometimes you wonder just what kind of gear you should be buying. Of course, there are a lot of different models and types of headphones you can use, and you can even back track if you really wanted to. In this line of thought; would it be worth it to jump back in time and buy the ever pricey Senheiser HD 650?
[amzn_product_post]
The Sound
Sennheiser has grown quite a reputation among audiophiles and professional mixers alike. This is because they often request a huge amount of cash for each of their pieces of gear. Of course, they're also one of the premier producers of sound quality, and every time they come out with a new iteration of one of their products, it is often worth a look. The HD 650s have grown to be a well loved pair of headphones, and have been around for a long time. They feature a huge amount of bass, which makes every war film come alive with each explosion. The booming sound also complements bass heavy music like electronic or dubstep. In fact, it might actually be a bit of waste if you don't take the time to buy lossless music or high definition films because the 650s really strive to enhance your music experience. At the same time, your gaming can also stand to improve with these little wonders as most games of today are huge on booming and massive soundtracks. The inevitable downfall of these headphones is hard rock, and to some extent, more subtle listening experiences often suffer.
The Headphones
The first time you see these headphones, you're going to assume that they're a little clunky and aren't designed for an on the go lifestyle. You'd be right because these things are monstrous when compared to other headphones with the same quality. The 650s also has a 9 foot cable, so you'll also have to deal with the clutter when you pick a pair up. The set comes with an adapter, but no extra cord, so you'll have to spend a bit more for a spare if you really need it. These headphones fit snugly around your head, and while they are a tad on the heavy side, they never feel cumbersome.
Should you buy this set?
Time has not lowered the price of these monsters much, and if you're really looking into buying a pair, be prepared to spend almost $500. However, like most Sennheiser products, you'd be hard pressed to find a reason not to pick this pair up. Of course, if you aren't in the market for such an experience, there are cheaper and admittedly, more advanced models in the market today. Consider this pair only you have a huge paycheck coming up or if you don't mind eating out of cans for a few days.
[amzn_product_inline asin='B00018MSNI']
[button-green url="http://www.amazon.com/Sennheiser-9969-HD-650-Headphones/dp/B00018MSNI?SubscriptionId=AKIAIK2WTKQRWD44EI5Q&tag=thephonemes-20&linkCode=xm2&camp=2025&creative=165953&creativeASIN=B00018MSNI" target="_blank" position="right"] Click here to see ratings, reviews, specifications and prices on Amazon[/button-green]